Discover more from Why is this interesting?
A daily newsletter for the intellectually omnivorous, from Noah Brier & Colin Nagy.
Over 21,000 subscribers
The Conspicuous Number Plate Edition
On status, signals, and pressed metal
Ian Greenleigh (ISG) is an Austin-based writer who leads brand and communications at 1E.
Ian here. In some places, your number plate says more about you than the car on which it's bolted. On a late-night walk through central Yerevan, Armenia, I noticed a guarded lot filled entirely with pristine supercars and luxury SUVs. It took me a beat to register the pattern my primate brain had already clocked: Every plate featured repeating letters and numbers (e.g., 08 AA 008, or 05 GG 005) in sequences that further sharpened the contrast between the posh set in the lot and the Soviet-era Zhiguli sedans rattling through the capital sporting plates with a wider and less repetitive array of letters and numbers (e.g., 35 MG 978, or 01 AD 234). An Armenian friend explained the number-pattern plates belonged to oligarchs and their associates, to be read as a not-so-subtle warning to police: "We are untouchable." A leaked cable from the U.S. embassy in Armenia confirms "well-off Armenians have established family numbers–patterns and numbers that identify them and their close associates," and these plates are "as good as red [diplomatic] plates" for deterring law enforcement.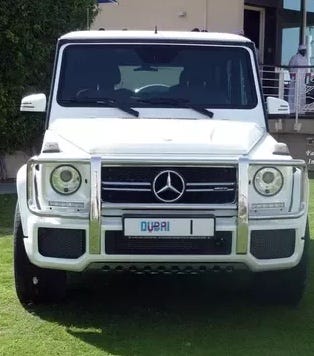 Why is this interesting? 
I spotted a similar phenomenon in New Delhi while strolling past the valet line at a ritzy hotel—high-end autos with low-digit tags. An Indian colleague described it as a flex to advertise the owner's wealth and ability to acquire rule-bending special treatment from civil servants. 
In Russia, the expected frequency of the string "001" on number plates would be 1 in 999, or 0.10%—but luxury cars receive them at 3-5 times that frequency. The effect is so strong that researchers use it to measure corruption. This is conspicuous corruption, "in which part of the value of a status symbol arises from hinting that the owner 'knows the ropes' and is above the rules."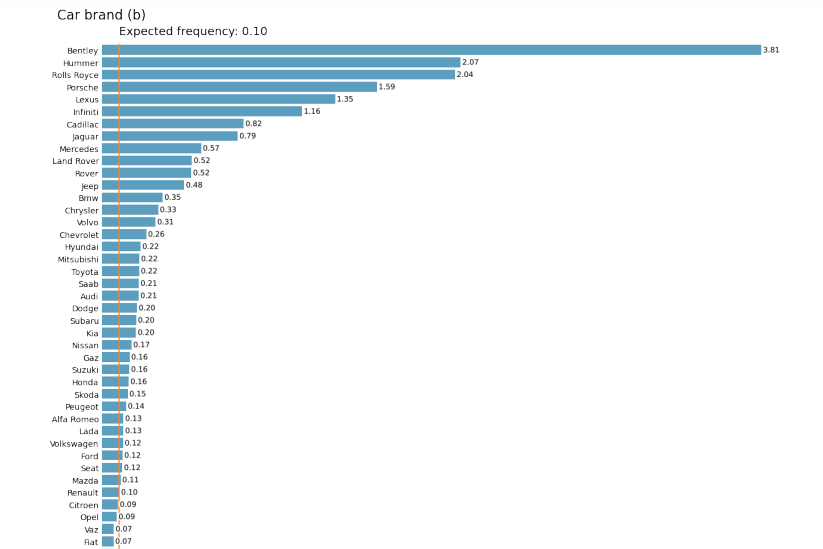 In Singapore, number plates telegraph not just wealth, but your family's pre-independence roots: 
…the oldest vehicle car licence plates in Singapore simply just start with a single 'S', and have been dated back to 1906. So if your friend's got one of these coveted licence plates, you know their great-great-great grandparents were already rich enough to own a car way back when. Also, that their family has been in Singapore for generations.
Less than a year after the first Model T hit the market, in 1909, a San Francisco Call columnist wrote, "...it is a piece of vanity on the part of the owner to exhibit a low number so that he may be considered by the general public a veteran" of car ownership. That year, there were fewer than four automobiles per 1,000 Americans.

WITI Classifieds:
We are experimenting with running some weekly classifieds in WITI. If you're interested in running an ad, you can purchase one through this form. If you buy this week, we'll throw an extra week in for free on any ad. If you have any questions, don't hesitate to drop a line.
Royal Braun connects cutting edge companies with key creative talent. Meet Royal Braun
Nudge, get customer insights with ease. Try Nudge
In 2008, Abu Dhabi businessman Saeed Khouri set the current world record by paying $14M for the single-digit "1" number plate. Abdulkerim Arsanov, another UAE entrepreneur, set up an online marketplace for plates with "distinctive" numbers. There, you can spend $2.5M to own the tag "A 911" (Abu Dhabi), or $23,000 for "K 123" (Fujairah). "Number plates have become more luxurious than the cars themselves," he told CNN. 
Low-digit plates have also been the stuff of American political scandal, like in Illinois, where state officials exchanged them for campaign contributions, and Connecticut, where outgoing governor M. Jodi Rell used the DMV to reward dozens of apparatchiks with coveted two- and three-digit tags. 
Economists used data from after-market plate auctions in Delaware to quantify the premium on fewer digits: 
The average price for a two-digit plate was about ten times higher than a three-digit plate. Likewise, it was about 100 times higher than the price of a Delaware 4 digit tag.
Some symbols are obvious. Others, open secrets. Next time you spot a conspicuously uncluttered tag, you'll want to know the backstory. (ISG)
Thanks for reading,
Noah (NRB) & Colin (CJN) & Ian (ISG)
—
Why is this interesting? is a daily email from Noah Brier & Colin Nagy (and friends!) about interesting things. If you've enjoyed this edition, please consider forwarding it to a friend. If you're reading it for the first time, consider subscribing.