Why is this interesting? - The Back Catalog Edition
On media, archives, and our addiction to the new
Noah here. One of my favorite newsletters is Flow State, a daily email with recommendations of music you can listen to while working. Over the last few months, I've discovered artists that have basically become the soundtrack to my headphoned life. Albums like Moondog's In Europe (1978) and Elena Kats-Chernin's Butterflying (2016) have gotten repeated plays as I read on the subway or work at the office. 
Why is this interesting?
As all media becomes immediately available, it's interesting to think about how the coverage of older releases will change. Almost without fail, media reviews are focused on the new: Book, music, film, and TV critics all almost exclusively cover what came out this week, month, or, at the very most, this year. But it's hard not to wonder if that whole approach isn't more a relic of the past. The wonder of something like Flow State, or Pitchfork's Sunday Review, which highlights "an important album not previously found in our archives", is that I, like most, have only scratched the surface of musical history and there's always a lot more in the archives than what's coming out this week.
This has long been my approach to books. It's not that I don't read new stuff, but I actively try to focus on writing that's already been established as worthwhile. Like anyone I've got a limited amount of reading time and want to use it wisely and staying power is a pretty amazing indicator of quality. But also, if everyone else is reading the same book there's less chance I can learn something hard to know. While that isn't always the goal, I find with many new books that by the time I get to them they've been so well-ingested by the sound bites, publicity tours, and reviews that I've already internalized many of their lessons. (I should mention here that I read about 90% non-fiction and this obviously doesn't work the same with fiction.) Our tendency towards neophilia leaves us with tons of amazing old material that, even when it's been widely consumed, still seems to offer plenty of novel and forgotten ideas. Our collective memory is so short that even the most popular old books often feel as though they've largely left the cultural consciousness.
I recognize that my approach is both too utilitarian for the snobs who would scoff at the consideration of an ROI for reading, and too snobbish for the mainstreamers who consume with the purpose of being on top of the latest and greatest. But when you extend the argument to music, movies, and TV it feels like a really interesting shift in culture. Media criticism used to exist to help you choose what to buy. And while we all know that time equals money, most people don't actually think about things that way. Yet criticism still feels as though it largely exists to help us decide which movie we should pony up $15 for or which CD I should be prepared to spend my hard-earned $12 on at Sam Goody.
To some extent, this relates back to what we're trying to do with WITI. Back in April Colin covered the "news peg", the release or event that becomes the catalyst for an endless spree of op-eds and late show appearances. As he wrote, "It is better and more freeing for places to write about what is interesting and meaningful, even if it is completely decoupled and floating in space, far from something that needs to generate sales. People are increasingly aware they are sitting in the 'PR industrial complex' and it actually creates unease, distrust, and dislike." So I guess my question is why aren't more people, particularly media critics, spending time in the archives? Surely there are lots of people like me who just want good stuff regardless of the release date. (NRB) 
Recommendation of the Day:
Friend of WITI Chris Muscarella and team have been making incredible cast iron skillets under the brand Field Company. It's made of American cast iron and will last generations. We love people that make quality, lasting stuff that brings joy. Pick one up. (CJN)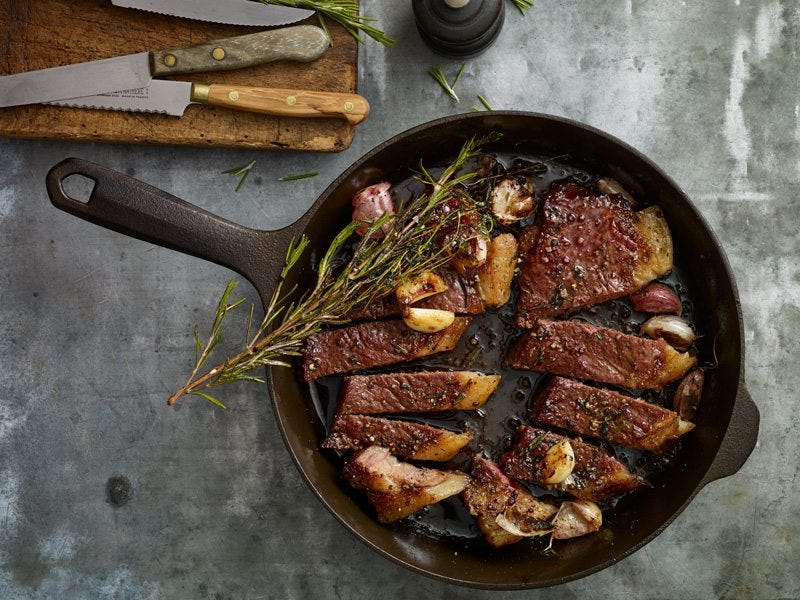 Quick links: 
Thanks for reading,
Noah (NRB) & Colin (CJN)
---
Why is this interesting? is a daily email from Noah Brier & Colin Nagy (and friends!) about interesting things. If you've enjoyed this edition, please consider forwarding it to a friend. If you're reading it for the first time, consider subscribing (it's free!).