Why is this interesting? - The David Grann Edition
On David Grann, true crime, and great reporting
Sorry for the late email today. Was at my sister's wedding this weekend in Arizona (congratulations Leah and Troy!) and my 1.5 year old, who normally plays the role of my alarm clock, is still jet lagged from the trip. I suspect this bliss won't last long. - Noah (NRB)
Noah here. David Grann, one of my very favorite journalists, recently appeared on the Longform Podcast to talk about his recently released book The White Darkness. It's an expansion on a story he wrote for The New Yorker about a solo Antarctic expedition in the spirit of Ernest Shackleton.
While the length and research required for his pieces means Grann doesn't write often, when he does he finds extraordinary stories (many of them true crime) made up of characters who speak as if they're in novels. Take this bit of a journal entry from Henry Worsley, the explorer in White Darkness, as things started to get especially tough on an expedition:
My days were fast turning into a raw, bare-knuckle fight against fatigue. … Energy just poured from my body, to be snatched away and dissipated by the wind. My legs would not work any faster. Each stride of the ski seemed locked at a precise distance. I could go no faster, just slower and slower.
Why is this interesting?
David Grann is amazing and he has lots more great stuff to read, so I figured I'd do a little format experiment and make this whole top section about just one writer. While I obviously won't link off to every one of his stories, you can find his full New Yorker archive on the site.
Let's start with the books. I almost always tell all new Grann fans to start with The Devil and Sherlock Holmes, a collection of some of his most amazing pieces (a few of which I will include below). While Lost City of Z is probably his most famous book (don't judge it by the movie!), I was blown away the more recent Killers of the Flower Moon. It tells the story of the Osage Indians, who discovered oil on their reservation, turning them into some of the richest people in the country. What followed was a series of systematic killings that eventually led to the first serious FBI investigation under J. Edgar Hoover. Like the White Darkness, a large part of what makes the book so amazing is the level of research Grann is willing to do. In this case that manifests itself as a  book that is almost entirely made up of real conversations that he collected from historical documents that date back 100 years. What's more, it's a topic that was never adequately given its due. This is also a knack of Grann: finding the stories with depth that have gone largely untold.
Onto the articles. Starting with what's included in The Devil and Sherlock Holmes, there are two pieces that immediately spring to mind. The Chameleon is the story of Frédéric Bourdin, "a thirty-year-old Frenchman who serially impersonated children." An entirely true story, Bourdin eventually finds himself in some trouble in Spain and comes up with the idea of describing himself to US authorities and seeing if they know of any missing children that match his description. I'll leave the rest for you to read. Also in that book is Trial By Fire, the story of Cameron Todd Willingham, who was put to death in Texas for killing his family by way of arson. Arson investigation, it turns out, is a lot more art than science, with fire investigators passing down folk wisdom almost entirely devoid of anything approaching peer review. It was turned into a film by director Edward Zwick that's rolling out now. Finally, a bonus link from that book: A Postmodern Murder Mystery is great, but I can't tell you much without giving it away.
As for the stuff that's come out after Devil and Sherlock Holmes, obviously The White Darkness is amazing, but I think the most memorable story for me was 2011's A Murder Foretold. In it Grann writes about a Guatemalan man who had himself murdered for political purposes. Also very worth reading is The Yankee Comandante, about an American who fought in the Cuban revolution and was immediately optioned to become a film by George Clooney.
Alright, that's it. As I said, these are just some of my favorites, but the most responsible thing would be to just read his entire New Yorker archive. (NRB)
Chart of the Day:
In digging up some of the stuff I'd written about David Grann in the past, I ran across this strange chart of the different configurations parking garages have. (NRB)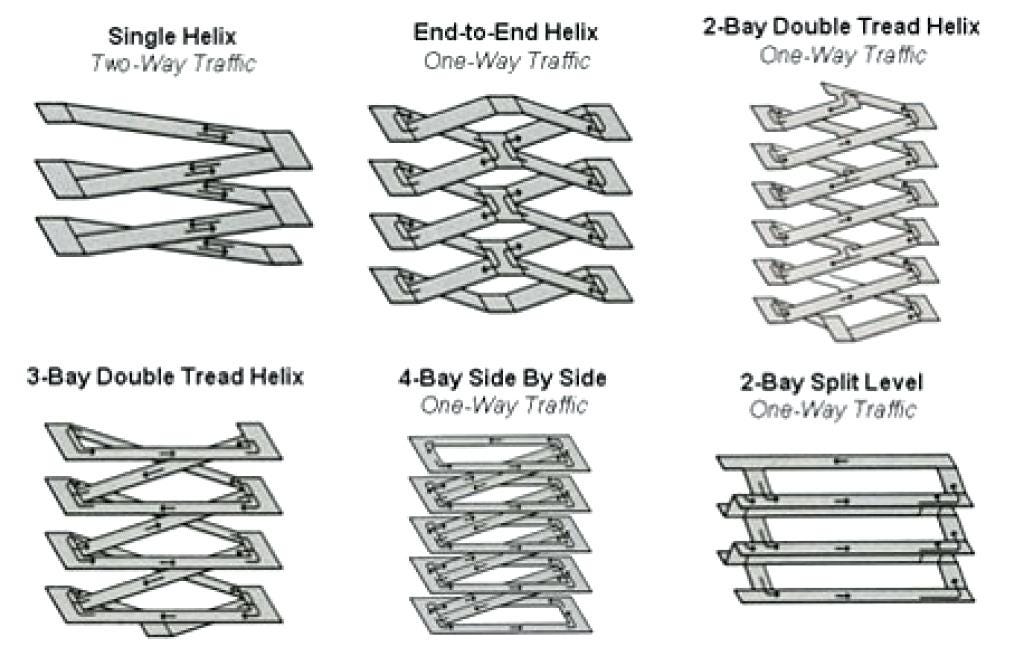 Quick Links:
Thanks for reading,
Noah (NRB) & Colin (CJN)