Discover more from Why is this interesting?
A daily newsletter for the intellectually omnivorous, from Noah Brier & Colin Nagy.
Over 21,000 subscribers
Why is this interesting? - Decade in Film Edition
On movies, the 2010s, and the advantages of time to reflect
Jeff Hughes (JH) is a playwright, sports blogger, and film aficionado. What's presented below is easily the most interesting best films of the decade list. If you like his film takes you can follow more of them at @HughesReviews. - Noah (NRB)
Jeff here. I have been making year-end top ten movie lists since I started writing for my hometown newspaper in Kearny, NJ at 12 years old. That December I declared Hoop Dreams the best film of 1994.
But in the 25 years since, how many times have I actually sat through Hoop Dreams? 3? 4, maybe? That doesn't make the achievement of that film any less miraculous. But clearly, it does mean that while I appreciate the picture's significance, I have not spent much time with it since.
You know what movie came out in 1994 that I've seen a hundred times? Ace Ventura: Pet Detective. I'm not arguing Ace is the better film, even though it would make for one hell of a position paper. What I am arguing is that time reveals to us what movies mean the most to us. Ace Ventura may never get a Criterion release, but I quote it on an almost daily basis. It knows exactly what it is and I can argue it's 100% successful in being that thing.
Why is this interesting?
Making a films of the decade list allows for something the year-ends don't: Time. I've seen every one of the films below multiple times. But I want to talk about the one that is almost definitely on no one else's list: MacGruber.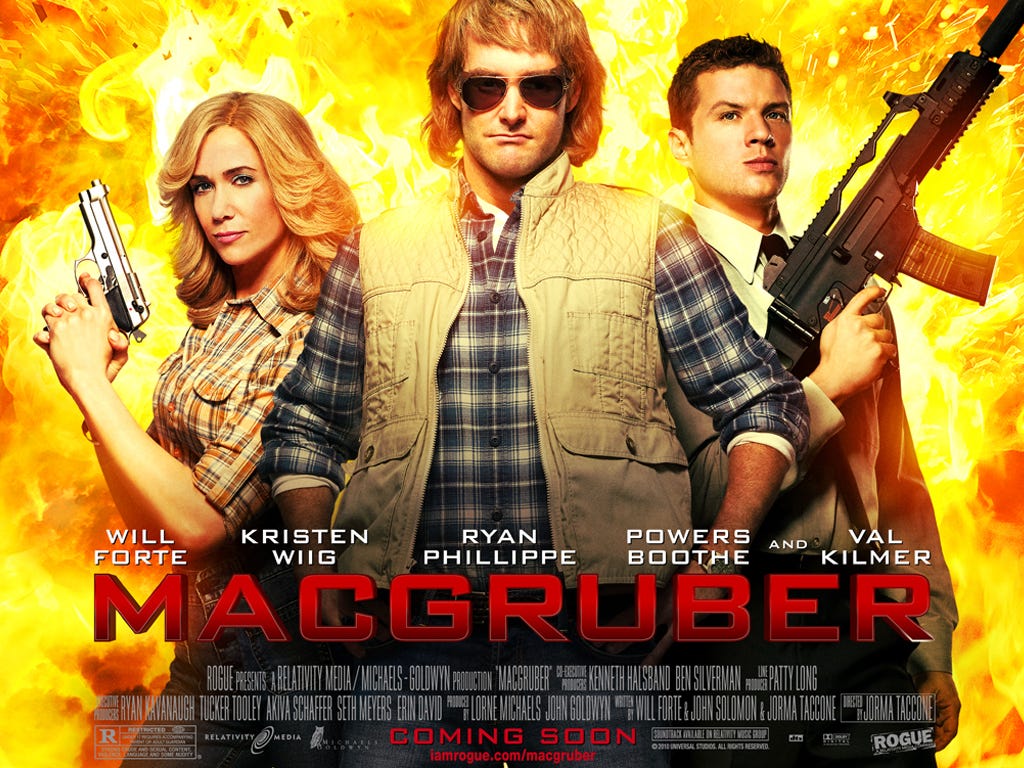 I didn't see MacGruber in theaters. I thought expanding the asinine SNL sketch into a feature-length film was an insane idea. Then a friend of mine texted me a year or so after the movie came and went. "Hey man, have you seen MacGruber?"
"No, I said. Should I?"
"You should watch it right now. And then text me."
I did. (Working from home has this benefit.) And I texted him right after, "I'm about to watch it a second time." It is quite frankly one of the funniest things ever made. And if all that comes from this is you giving it a chance, my job here is done.
Here are my favorite movies of the decade with a short explanation for each.
Honorable Mentions: Stories We Tell, Life Itself, Tinker Tailor Soldier Spy, Amour, A Separation, Melancholia, What We Do in Shadows, Uncle Boonmee Who Can Recall His Past Lives, Cameraperson, Cold War, Wolf of Wall Street, The Night Before, The Other Guys. (JH)
Chart of the Day:
US energy consumption by source and sector from the US Energy Information Association. "The chart below shows the types and amounts of primary energy sources consumed in the United States, the amounts of primary energy used by the electric power sector and the energy end-use sectors, and the sales of retail electricity by the electric power sector to the energy end-use sectors." (NRB)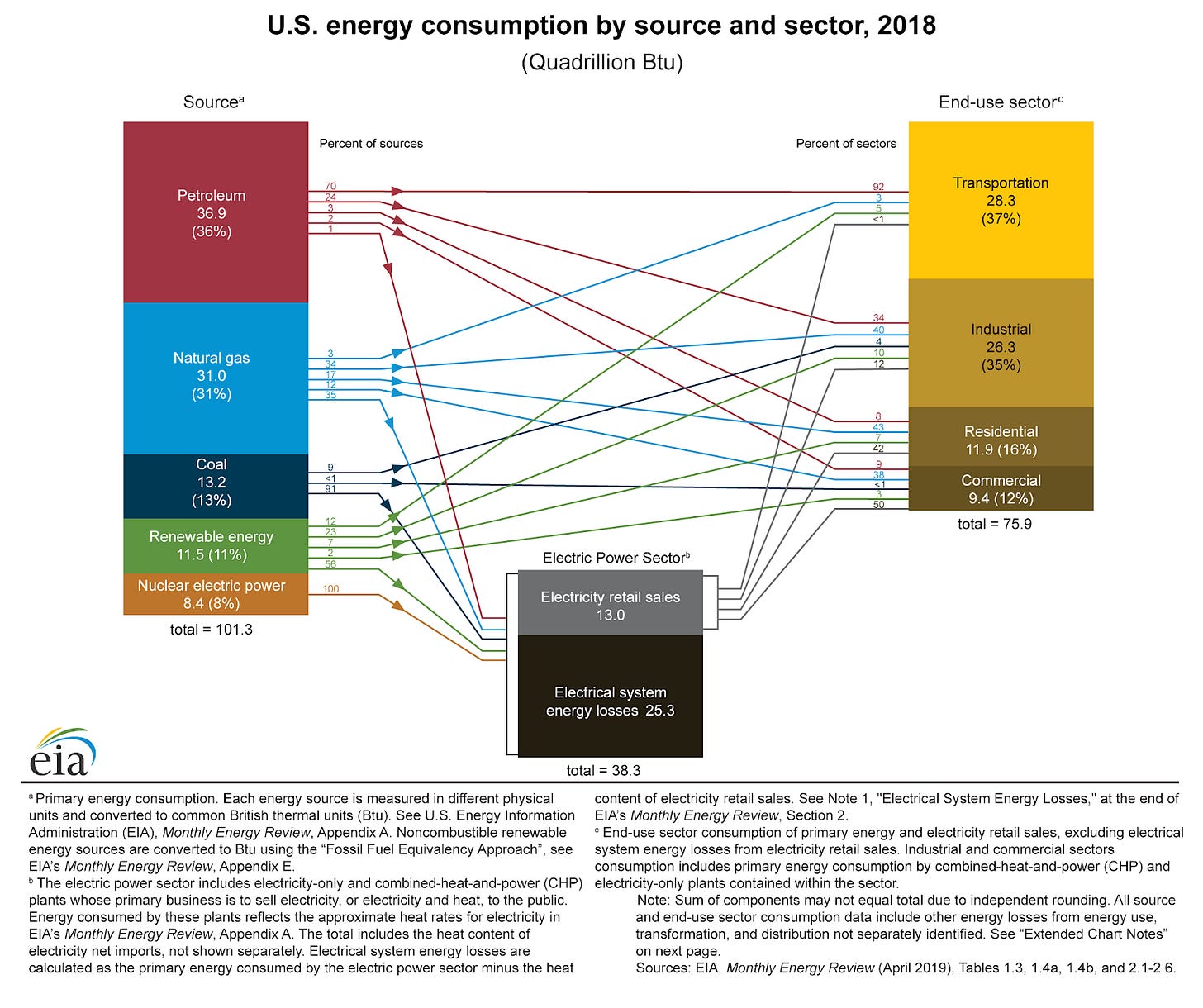 Quick Links:
Thanks for reading,
Noah (NRB) & Colin (CJN)
PS - Noah here. I've started a new company and we are looking for a sr. backend engineer to join the team. If you are one of those or know anyone great, please share. Dinner's on me at a restaurant of your choice if you help us find someone.
---
Why is this interesting? is a daily email from Noah Brier & Colin Nagy (and friends!) about interesting things. If you've enjoyed this edition, please consider forwarding it to a friend. If you're reading it for the first time, consider subscribing (it's free!).