Why is this interesting? - The Monday Media Diet with Harry Jameson
On audiobooks, personal growth, and the best place to stay on Lake Como.
Harry Jameson (HJ) is a longtime friend and coach from back when we'd workout near Regent's Park in London. He's a global fitness and wellness expert who has worked with a range of brands including one of my favorite hospitality groups, Six Senses. From my skimming of the British headlines, I learned he's also been training the UK's Prime Minister, Boris Johnson following his intensive care stay for COVID, and according to the press reports, the PM is down 30 pounds and looking healthier. -Colin (CJN)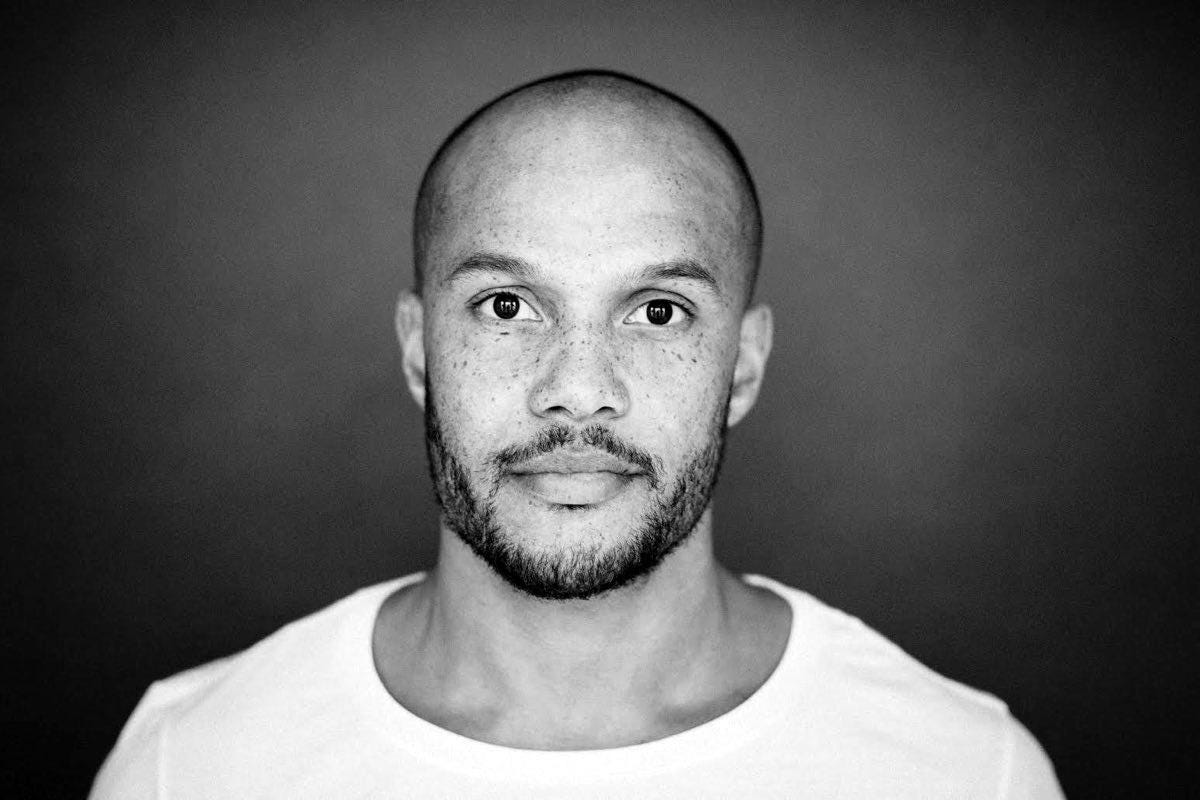 Tell us about yourself.
I am a trainer and performance coach turned wellness entrepreneur. I spent 17 years coaching some of the most successful and high performing individuals in the world (I still have a small but elite client base who I continue to work privately with). I am the co-founder of two start-ups, one FMCG business, one hospitality business, as well as being the sole founder of my own consultancy in the health and well-being space. I am a public speaker, father, husband, global traveler, proud Londoner, and sports fanatic.
Describe your media diet.
Like my actual diet, I like to think that it is rich and varied. I consume most of my podcast content whilst doing my longer, slower cardio sessions.
Current podcast list:
Trained by Nike's Performance director 
Feel better live more: Rangan Chatterjee
I have filtered my social media down for a number of reasons but temporarily suspended both my Twitter and Facebook accounts. I felt that both were taking more positive energy than they were providing and felt a distinct lack of inspiration coming from the accounts I was engaging with. It was also two fewer things to distract me from my daily missions. I have a strong IG following and use it for business and personally but decided to set a 2 hrs max daily limit (generous but effective limiting). 
Being a Londoner I do still enjoy picking up the Evening Standard paper when on a tube (subway) or bus and digging into what is happening in my city. It's nice to put the phone down and pick the paper up sometimes.
What's the last great book you read?
I have to admit to not really being a reader. I've turned to audible and Shoe Dog by Phil Knight was the last thing that blew me away.
As a founder I took amazing inspiration from his resolve and drive, as a Nike fan I love to know the story behind the world's greatest sports brand. I was the first non-pro athlete from the UK to be sponsored by Under Armour a few years back and UA have an equally awesome founder story (read up on Kevin Plank if you haven't). 
What are you reading now?
I am ashamed to say that I'm not, however so many people have recommended Sapiens to me that it's next on my list.
What's your reading strategy when you pick up a print copy of your favorite publication?
I skim and then get sucked into the parts that drag me in.
Who should everyone be reading that they're not?
I'll transfer this to 'listening to' and we should all be listening to Naval Ravikant. 
He's an Indian-American entrepreneur and founder of AngelList. His views on life and the pursuit of both perusal fulfillment and success are incredibly aligned to mine, he just articulates it better than I ever could.
What is the best non-famous app you love on your phone?
Football Index - a platform where you trade football players as stocks! Engaging and highly profitable if used correctly
Plane or train?
Plane 
What is one place everyone should visit? 
The Grand Hotel Tremezzo (Lake Como)
This is the hotel that makes you want to be George Clooney's neighbor. Refined classic elegance, stunning natural beauty matched with classic design, and the best pizza by the pool you'll have anywhere in the world.
Tell us the story of a rabbit hole you fell deep into. 
Personal development. I am hungry every day to get better, mentally, physically, emotionally, and spiritually. This journey never ends and the problem with optimization is that everything can always be improved. I am fortunate that I love the process as much as the outcome so it's not a chore, I see it as an obligation...however the rabbit hole is deeper than you can ever imagine. (HJ)
Thanks for reading,
Noah (NRB) & Colin (CJN) & Harry (HJ) 
—
Why is this interesting? is a daily email from Noah Brier & Colin Nagy (and friends!) about interesting things. If you've enjoyed this edition, please consider forwarding it to a friend. If you're reading it for the first time, consider subscribing (it's free!).