Discover more from Why is this interesting?
A daily newsletter for the intellectually omnivorous, from Noah Brier & Colin Nagy.
Over 21,000 subscribers
Why is this interesting? - The Monday Media Diet with Michael Bierut
On new journalism, number one hits, and the suburbs
Michael Bierut (MB) is a designer, writer, and generally prolific thinker about lots of things. I'm not sure when I first ran into his work, but his 2006 essay Warning: May Contain Non-Design Content remains a touchstone for me on how I've thought about work throughout my career and even an inspiration for the variety of topics in this newsletter. "The great thing about graphic design is that it is almost always about something else … And if I can't get excited about whatever that something else is, I really have trouble doing good work as a designer." Words to live by. - Noah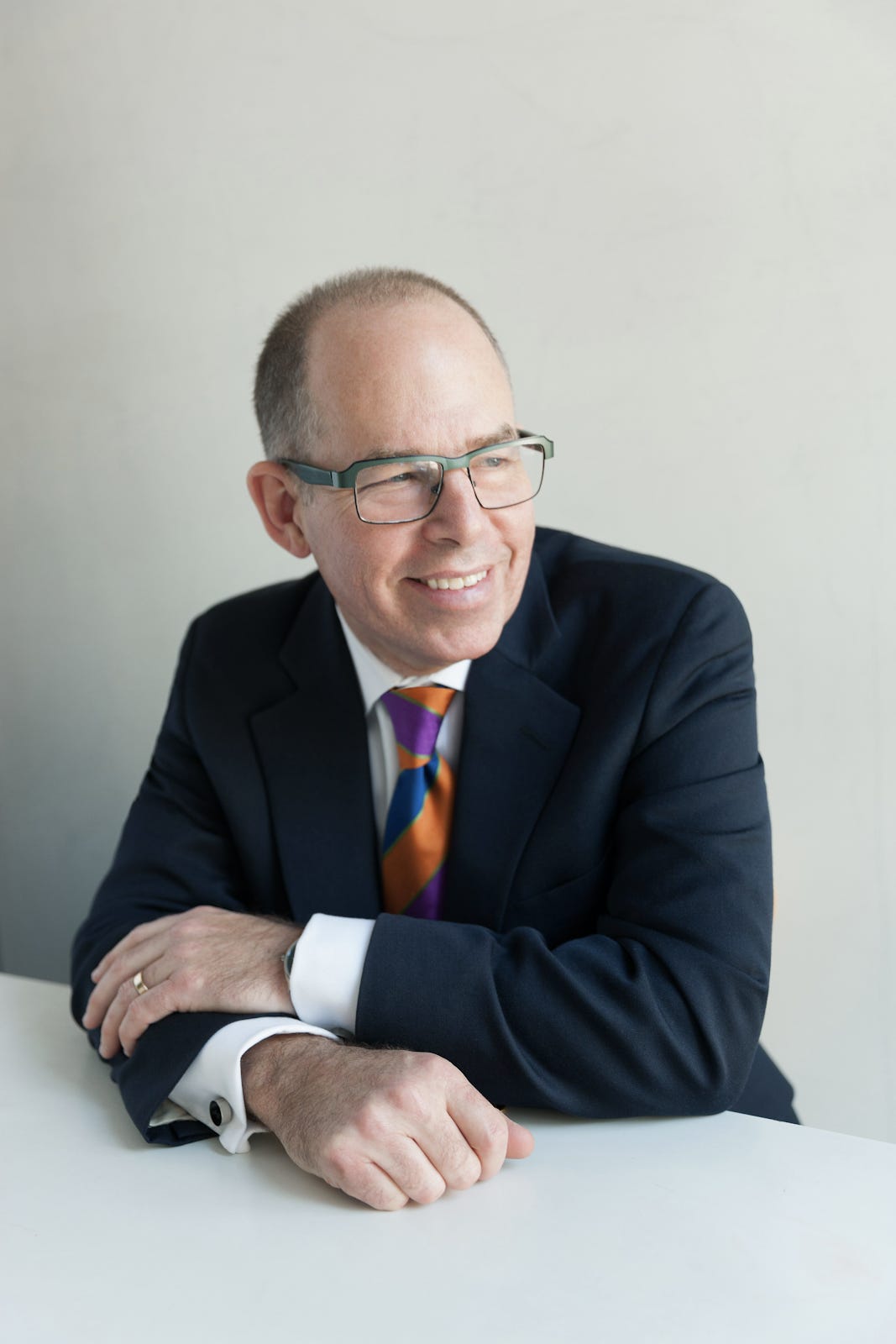 Tell us about yourself.
I'm a graphic designer who works as a partner at a firm called Pentagram. I'm currently working on an updated edition of my book How to use graphic design to sell things, explain things, make people laugh, make people cry, and (every once in a while) change the world.
Describe your media diet. 
I started out as a designer back in the late seventies and was heavily influenced by the world of newspapers and magazines, from my uncle's collection of Harold Hayes/George Lois-era Esquires to the glory days of the National Lampoon. So I still get a lot of information from wood pulp-based media: daily home deliveries of the New York Times and the Wall Street Journal, and subscriptions to (among others) The New Yorker, New York, Vanity Fair, The Atlantic, The New Republic, The Baffler, Jacobin and n+1. I also get comp issues of magazines I designed like The Yale Review and the New England Journal of Medicine(!), so I have a pretty daunting tower of paper on my nightstand. Also, like so many of us, I spend a lot of (occasionally worthwhile) time on Twitter and Instagram and chase down the links I find there.
I jog three miles every morning and I listen to a lot of podcasts while I'm doing it: design podcasts like 99pi, Design Matters, Scratching the Surface, and the one I helped start, the Observatory with Jessica Helfand. Then there are other ones I do just for fun: WTF, TAL, Blank Check, Unspooled, 5-4, You're Wrong About, 3 on the Aisle, You Must Remember This, the Slate podcasts including Hit Parade and Decoder Ring, and one that my nephew does called Circus Stories. Finally, when I can handle it, there's the political stuff on The Daily, Pod Save America, and FiveThirtyEight. Jeez, that sounds like a lot.
What's the last great book you read?
Like a lot of people in the sixties and seventies, I was very influenced by the New Journalism, people like Hunter Thompson, Gay Talese, and especially Tom Wolfe. For what seems like my whole life I've been hearing about a New Yorker piece called "Picture" by Lillian Ross, a reported story about the making of John Huston's film adaption of The Red Badge of Courage. I kept meaning to read it, but didn't get around to it until—get this—last month, when I impulsively bought it in a lovely little volume from New York Review Classics. And it completely floored me. It was published in 1952 and it invented every single characteristic of the supposedly revolutionary journalism that Wolfe and the rest of the guys would take to the bank fifteen years later. If you care about movies, or the creative process, or just plain old brilliant writing, I highly recommend it.
What are you reading now?
This summer I really miss two things, live theater, and baseball, so I'm reading Alexandra Jacobs's wonderful biography of the amazing Elaine Stritch, Still Here, and Paul Goldberger's Ballpark, which is ostensibly a study of the architecture and urban design of baseball stadiums, but is actually a love letter to the game that's played in them.
What's your reading strategy when you pick up a print copy of your favorite publication?
When I get the print edition of the Times, I look at the front page first, and then I turn to the Arts section, and then I do the crossword puzzle.
Who should everyone be reading that they're not?
At Stereogum, Tom Breihan has a column called "The Number Ones" in which he has been reviewing, in order, every number one song on the Billboard Hot 100 since the chart began in 1958. Each review is a beautifully researched, elegantly constructed little essay: funny and surprising and as much about the moment as it is about the song itself. He is currently up to 1984 ("Let's Go Crazy" by Prince and the Revolution, number one for two weeks starting September 29). When he's done, I would love to design a book that collects them all (are you out there, Tom?). What a great work of cultural history that would be!  But by definition, I guess he will never be "done." 
What is the best non-famous app you love on your phone? 
I'm pretty sure all of my apps are boring and the same ones that most people have. 
Plane or train?
More than 35 years ago, my wife and I moved to the suburbs north of New York City, and bought a little house in the town that I suspect was the model for John Cheever's Shady Hill stories. For the next three-and-a-half decades, I had the most beautiful daily commute in America along the banks of the Hudson River into Grand Central Terminal. That forty-minute ride is one of the things I've missed most during the pandemic. I don't miss airports at all.
What is one place everyone should visit? 
Once I had some time to kill in Grand Rapids, Michigan, and I went to the Gerald Ford Presidential Library. I can't recommend it highly enough. It is as concise and elegant and heartbreaking in its way as, well, a John Cheever short story.
Tell us the story of a rabbit hole you fell deep into. 
Josh Lipnik, an architect in Detroit who runs a Twitter account called Midwest Modern, has been somehow conducting a seemingly nonstop tour of easy-to-overlook but stunning buildings in the flyover states, including vintage photographs, floor plans, and contemporary press accounts. Each image is a potential rabbit hole and I've learned not to click on one of his posts unless I have at least an hour or so to spare. 
Thanks for reading,
Noah (NRB) & Colin (CJN) & Michael (MB)
PS - Noah here. Variance, my new company, is looking for sales, marketing, and service teams who have recently gone remote and want to try out our new product to help drive team alignment and tool adoption. If that sounds like you, please request an invite on the site. Thanks.
—
Why is this interesting? is a daily email from Noah Brier & Colin Nagy (and friends!) about interesting things. If you've enjoyed this edition, please consider forwarding it to a friend. If you're reading it for the first time, consider subscribing (it's free!).