Discover more from Why is this interesting?
A daily newsletter for the intellectually omnivorous, from Noah Brier & Colin Nagy.
Over 21,000 subscribers
Why is this interesting? - The Monday Media Diet with Kyle Chayka 
On minimalism, sharp young critics, and the charms of Nakameguro
Kyle Chayka (KC) had a nice breakout as a writer coining the trend "Airspace," describing the homogeneous spaces (a dash of mid-century modernism here, some reclaimed wood there) that were painfully pervasive in Berlin, Buenos Aires, and New York alike. In addition to a range of astute cultural writing, he built out this theme into a great book on minimalism that managed to go satisfyingly deep on a topic that many people just scratch the surface of. We're pleased to have him speak about his regular media consumption habits.  - Colin (CJN)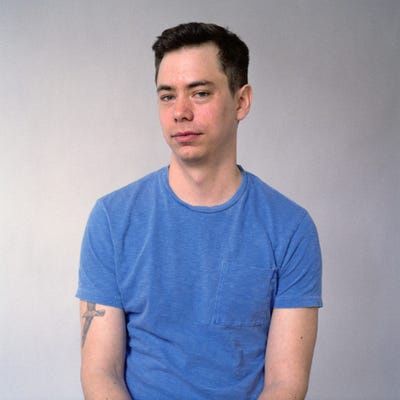 Tell us about yourself.
I'm a freelance writer for places like The New Republic, Vox, and New York Times Magazine, and my first book was just published by Bloomsbury: The Longing for Less: Living with Minimalism. Some people refer to me as a "critic" but I also do a lot of reporting. I mainly write about how digital technology has shifted the creation and consumption of global culture in the 21st century. I also co-founded Study Hall, which is a freelance writer collective and a media-industry publication. 
Describe your media diet. 
Twitter. Twitter twitter twitter, unfortunately. I feel like I've invested so many years in my feed that it generally brings me cool stuff and cool people. I follow writers and publishers on Twitter and architects, artists, designers, and musicians on Instagram. It's funny how the platforms are so bifurcated; writers love writing but often don't access as much visual culture. 
Newsletters are also really important to me because what I want most of the time is a direct line into someone else's brain. Ana Kinsella's London Review of Looks and Robin Sloan's various activities fall into that category. I get nice surprises in my inbox. Most of my favorite criticism gets published by The New Republic and Bookforum. Lately, I've found myself going to the homepages (!) of Eater and Curbed for some more lifestyle-oriented stuff, but Vox Media sadly put Curbed on pause. 
What's the last great book you read?
After seeing it around for years, I finally bought a copy of Leann Shapton's Swimming Studies, a memoir about swimming semi-professionally but also becoming an artist, the philosophy and lifestyle of a committed creative or athletic practice. A relaxing book to read right now, and also a really interesting use of imagery and page layout (Shapton is an illustrator and designer as well). 
What are you reading now?
Julian Barnes's The Man in the Red Coat: a biography/history book about 19th-century Paris that's about as escapist as you can get. It strings together a compelling nonfiction narrative in interesting language and structure and Barnes is that kind of plummy British author who can get away with whatever they want. 
What's your reading strategy when you pick up a print copy of your favorite publication?
Look for the bylines I'm interested in in the TOC and start with those pieces or just flip through randomly, though I love a good front-of-book section. In quarantine, I'm so thirsty for an issue of Monocle with all its utterly random international artifacts — pure vicarious entertainment. 
Who should everyone be reading that they're not?
Jennifer Schaffer has been writing great essays and criticism lately. Lauren Oyler is one of the few young literary critics who have a real body of work. Bryan Washington's fiction is great but his food writing for the New Yorker is also transcendent. 
What is the best non-famous app you love on your phone? 
AudioNote is a truly excellent sound recording and note-taking app. Totally worth the small price. 
Plane or train?
Plane, but long-haul, as long as possible. Something about the oceans of free time on a flight. 
What is one place everyone should visit? 
Lately, I've been painfully nostalgic for my trip to Japan for book research, specifically walking around Nakameguro in Tokyo, stopping in cafes and intensely niche stores, and wandering by the canal. It's the ideal of a certain kind of urban space.
Tell us the story of a rabbit hole you fell deep into. 
During quarantine, my girlfriend and I are reading The Iliad (Fagles translation) out loud with two friends on a semi-nightly basis over Zoom. This kind of entertainment is maybe 2800 years old and designed to read out loud, so it seems appropriate. The epic poem is gripping, funny, sad, dramatic, episodic — basically prestige TV. It's also one of the earliest cultural rabbit holes. Its meanings and intentions and structure have been debated since whenever it was actually invented. So just as much fun as reading the text is figuring out what other people have said about it, or if the soldiers were actually wearing bronze armor and why their shields were made of oxhide. One tidbit: The Iliad is possibly divided into 24 books because that's how many scrolls it had to be separated into in order to be written down; each book was one scroll. (KC) 
Thanks for reading,
Noah (NRB) & Colin (CJN) & Kyle (KC)
—
Why is this interesting? is a daily email from Noah Brier & Colin Nagy (and friends!) about interesting things. If you've enjoyed this edition, please consider forwarding it to a friend. If you're reading it for the first time, consider subscribing (it's free!).