Discover more from Why is this interesting?
A daily newsletter for the intellectually omnivorous, from Noah Brier & Colin Nagy.
Over 21,000 subscribers
Why is this interesting? - The Monday Media Diet with 99% Invisible's Roman Mars
On architecture, Bull Mountain, and experiencing alien landscapes in New Mexico
Roman Mars (RM) is the host of one of the most interesting podcasts around, 99% Invisible. It is a show about the hidden forces that shape our world in terms of design and architecture, a territory near and dear to our hearts at WITI. Plus, Roman has a great new book out, THE 99% INVISIBLE CITY: A Field Guide to the Hidden World of Everyday Design. I just read it and highly recommend you do too. -Colin (CJN)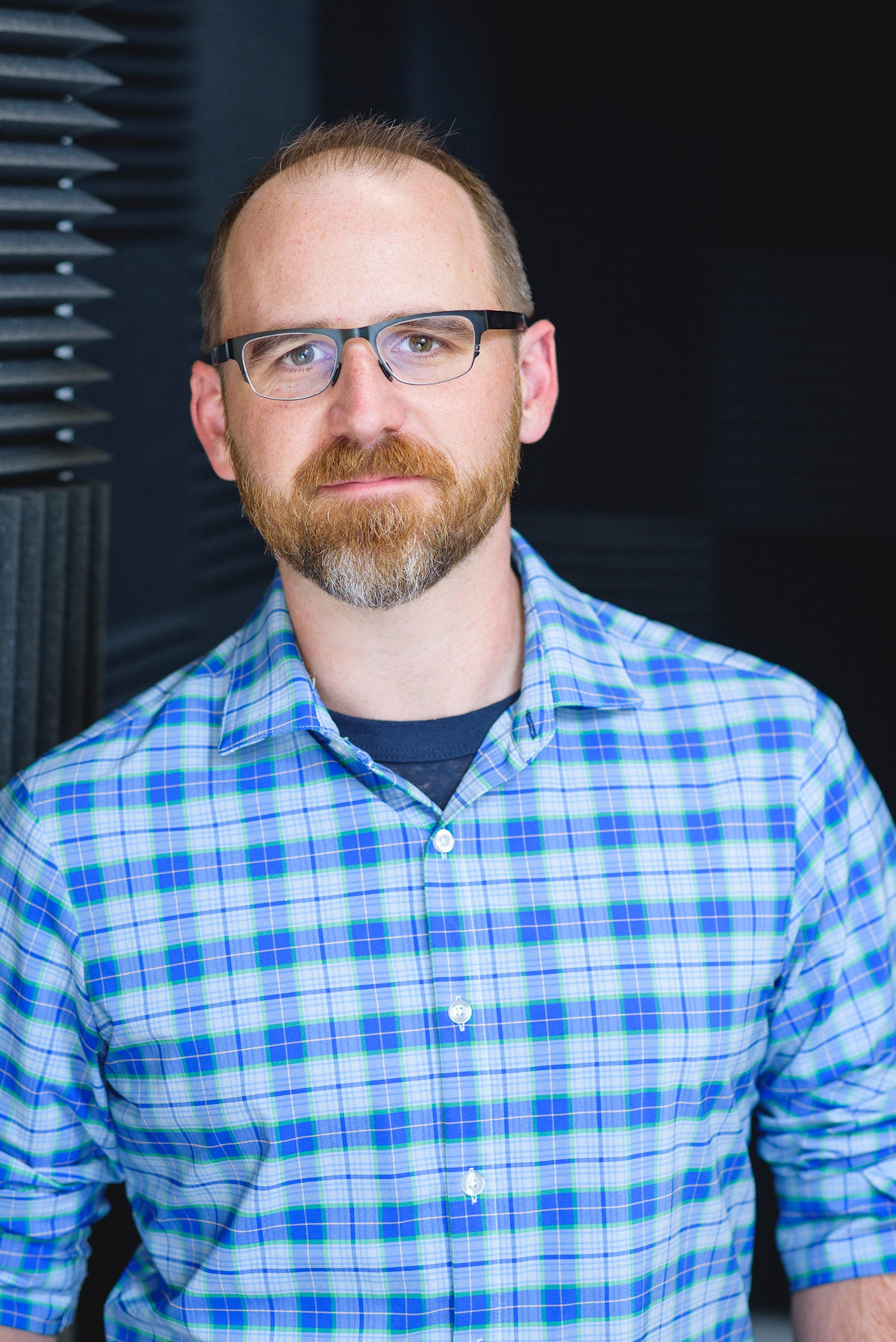 Tell us about yourself.
I'm the host and creator of 99% Invisible, a storytelling podcast about design and architecture and all the thoughts that go into things most people don't think about. I just co-authored a book with our digital director and producer, Kurt Kohlstedt, based on the podcast called The 99% Invisible City. I also did a pretty popular TED Talk about flags.
Describe your media diet.
I listen to podcasts more than anything: Blank Check, Criminal, This Day is Esoteric Political History, Planet Money, Slate Political Gabfest, fugA-Zi, My Brother, My Brother and Me, Anthropocene Reviewed, Ear Hustle, Flop House, Pop Culture Happy Hour, The Rewatchables, Serial/Nice White Parents, Song Exploder, Conan O'Brien Needs a Friend...so so many podcasts.
What's the last great book you read?
The last fiction book I couldn't put down was Bull Mountain by Brian Panowich. I loved reading it aloud because the dialog and accents were what I grew up with. As for nonfiction, These Truths by Jill Lepore blew me away. You wouldn't think you needed another high-level survey of American history, but Lepore is so smart and has such verve, she brings it all to life in a new way. That one I listened to and Lepore was the narrator and she's so good.
What are you reading now?
I'm trying to read Dune and so far it's not grabbing me, but I've been assured that it will.
What's your reading strategy when you pick up a print copy of your favorite publication?
When I pick up a print copy of a publication, I flip through it all first. Then I pick the short things I want to read and knock those out. I usually circle back to the long articles after that.
Who should everyone be reading that they're not?
I don't think anyone should read anything they're not into. For me right now, the book that I have been told to read the most - that is next in my serious book queue - is Caste.
What is the best non-famous app you love on your phone?
I really don't have any obscure apps on my phone, but the ones I love the most are for listening: Audible, Audm, Overcast, Spotify.
Plane or train?
Train when I'm in another country. Plane in the US.
What is one place everyone should visit?
I don't know if it's for everyone, but I went to the Tent Rocks National Monument in New Mexico recently and thought it was the most amazing place. The rocks themselves are cone-shaped towers that were formed by volcanic eruptions millions of years ago. It's like hiking an alien landscape.
Tell us the story of a rabbit hole you fell deep into. 
Every episode of my show is basically a rabbit hole I've fallen into. Outside of that, I've been spending a lot of time researching gear and strategies for taking my camper van out in the world and staying in it for long stretches of time. I have a little converted RAM Promaster City van with a bed, fridge and sink. I plan on using it to go out and research stories and also just go out exploring the world. It's impossible to be outside where I am because of the wildfires, but someday I'll be able to and when I am, I'll be ready.
Thanks for reading,
Noah (NRB) & Colin (CJN) & Roman (RM)
—
Why is this interesting? is a daily email from Noah Brier & Colin Nagy (and friends!) about interesting things. If you've enjoyed this edition, please consider forwarding it to a friend. If you're reading it for the first time, consider subscribing (it's free!).