Discover more from Why is this interesting?
A daily newsletter for the intellectually omnivorous, from Noah Brier & Colin Nagy.
Over 21,000 subscribers
Why is this interesting? - The Monday Media Diet with Clémence Polès
On unsubscribe sprees, completionism, and Iranian cinema
Clémence Polès (CP) is a woman of many talents. Raised in Nice, Dubai, and currently New York-based, she's a creative, a writer, a curator, and runs a female-focused film festival. Her magazine Passerbuys is a wonderful repository of profiles and recommendations from a wide range of voices. Have a glimpse into how she keeps herself inspired. - Colin (CJN)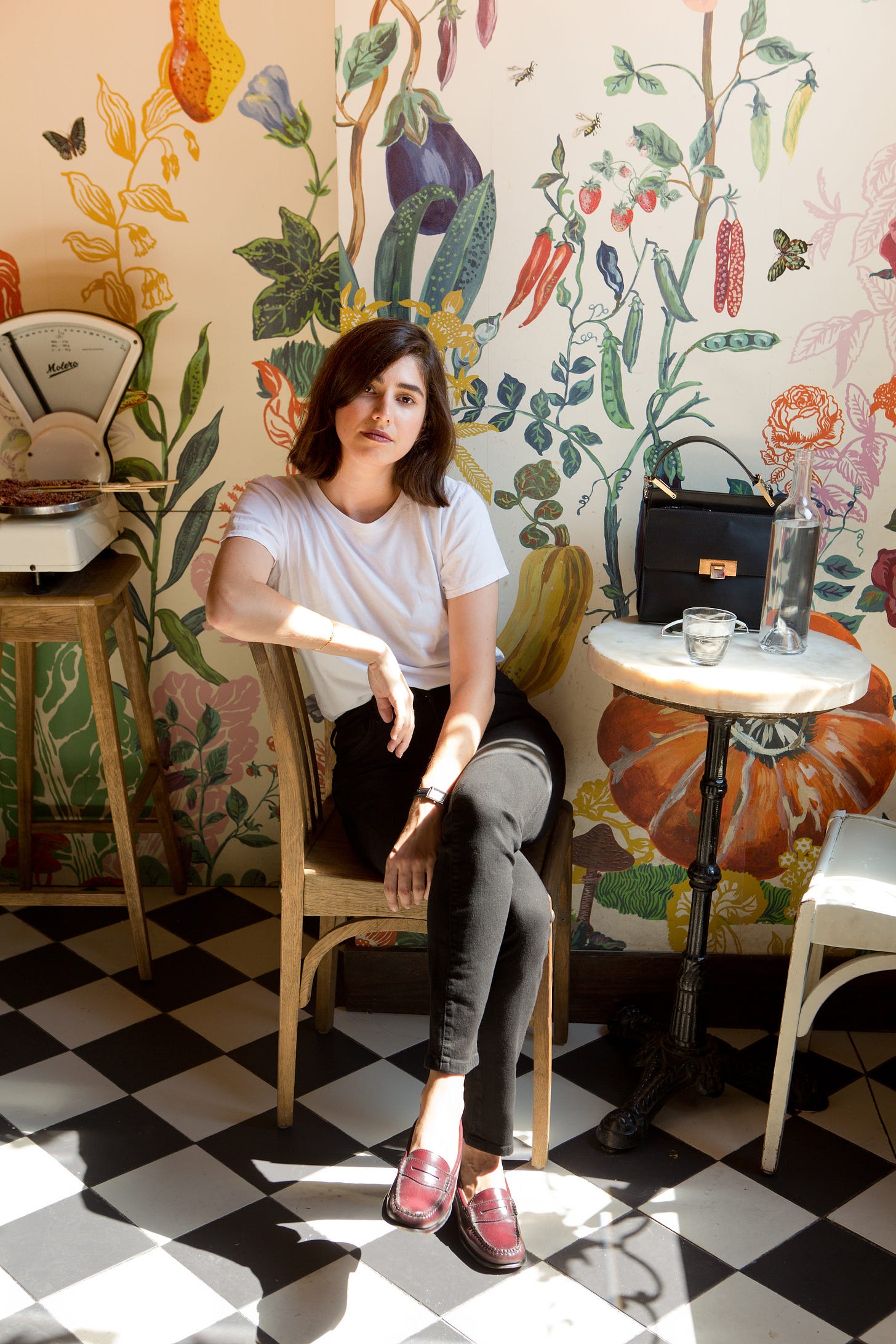 Photo credit: Industry Standard NY.
Tell us about yourself.
My name is Clémence, I run an online magazine called Passerbuys, as well as co-run a film festival that celebrates the works of women filmmakers called Female Filmmakers Festival and work at a social impact driven communications firm called No. 29 as their Director of Special Projects.
Describe your media diet. 
I've been trying to lower my media intake, especially as we've moved to a screen-only reality in the past few months. The newsletters that have survived my "unsubscribe spree" are National Geographic daily newsletter, NYT's The Morning Newsletter and Quartz Daily Brief, which I typically read first thing in the morning as I sip coffee, Boomkat's newsletter, which I read every Friday, No. 29's Content Care Packages and Fariha Róisín's How To Cure A Ghost. I have a running list of weird film blogs like CineMatrix, Eros & Nature that I check regularly... I used to pick up every issue of Cahiers du Cinema since 2011 - but have stopped doing so since they were bought out earlier this year. I'm also a big fan of youtube channels and will watch videos from Philosophy Overdose, Classical Philosophy, and Wise Cats during lunch or right before bed.
What's the last great book you read?
A collection of conversations from the '90s between Abbas Kiarostami and film critic Godfrey Cheshire. The conversations are markedly intimate and provide context to his earlier works, all of which deal with a philosophy of life that I'm particularly drawn to. I spent all winter revisiting his filmography while working through these conversations, which made the experience of those films even more substantive. Highly recommend the pairing for anyone interested in Iranian cinema or for fans of Kiarostami's work. 
What are you reading now?
Faceworld by Marion Zilio, who I discovered through an episode Les Chemins de la Philosophy with Adèle Van Reeth. A fascinating dissection of the rise of the selfie, and the origins of the face, from its actualization to its disconnected perversion.
What's your reading strategy when you pick up a print copy of your favorite publication?
I'm a completist and am genuinely neurotic in that sense; anything I read I have to read in its entirety, front to back, before thinking about starting anything new. There are probably better approaches to reading broadly but I've been trying to be a little less precious about it.
Who should everyone be reading that they're not?
Not sure what everyone is reading versus not - but I would recommend reading the works of Elsa Dorlin - a French philosopher and feminist whose works show an original perspective on racism and defends violence as both defensive and active in resisting oppression. 
What is the best non-famous app you love on your phone?

The Merlin Bird ID app.

Plane or train?
Trains 100% - I'm either insanely productive (basically wrote my Master's thesis in them) or have the best naps of my life (as captured here).

What is one place everyone should visit? 
I can't pick a place for everyone, but L'atelier de Arp et de Taeuber in Clamart holds a special place for me. I'm a big fan of the works of Jean Arp and it's nice to see his pieces outside of a museum context, to see them where they were created as well as amongst the works of his partner, Sophie Taeuber, whose influence is heavily felt in the space.
Tell us the story of a rabbit hole you fell deep into. 
I get into weekly rabbit holes whenever I curate for x-archives - especially when I find something nuanced and unusual (ties into my completist attitude on reading..) The last one involved the discovery of a video (Link NSFW) with two pornstars... that had an insane set design. I went on a rampage to find out everything I could about it and was screenshotting scenes from a shitty VHS rip, reverse imaged it on google, and ended on an obscure promotional video for Penthouse magazine that never saw the light of day. Wish someone would restore the video. It's gorgeous.
Thanks for reading,
Noah (NRB) & Colin (CJN) & Clémence (CP)
—
Why is this interesting? is a daily email from Noah Brier & Colin Nagy (and friends!) about interesting things. If you've enjoyed this edition, please consider forwarding it to a friend. If you're reading it for the first time, consider subscribing (it's free!).