Discover more from Why is this interesting?
A daily newsletter for the intellectually omnivorous, from Noah Brier & Colin Nagy.
Over 21,000 subscribers
Why is this interesting - The Monday Media Diet with Chris Black
On style, boutique print mags, and people-watching at airports
Chris Black (CB) is a one-of-a-kind cultural omnivore. He has exceptional taste in many areas and covers the range of discerning and insider-y to mainstream pop culture with wit and enthusiasm. He's an essential Twitter follow, and his advice column in NY Mag is also really fun to read. We're very happy to peer into his wide-ranging consumption behaviors here. -Colin (CJN)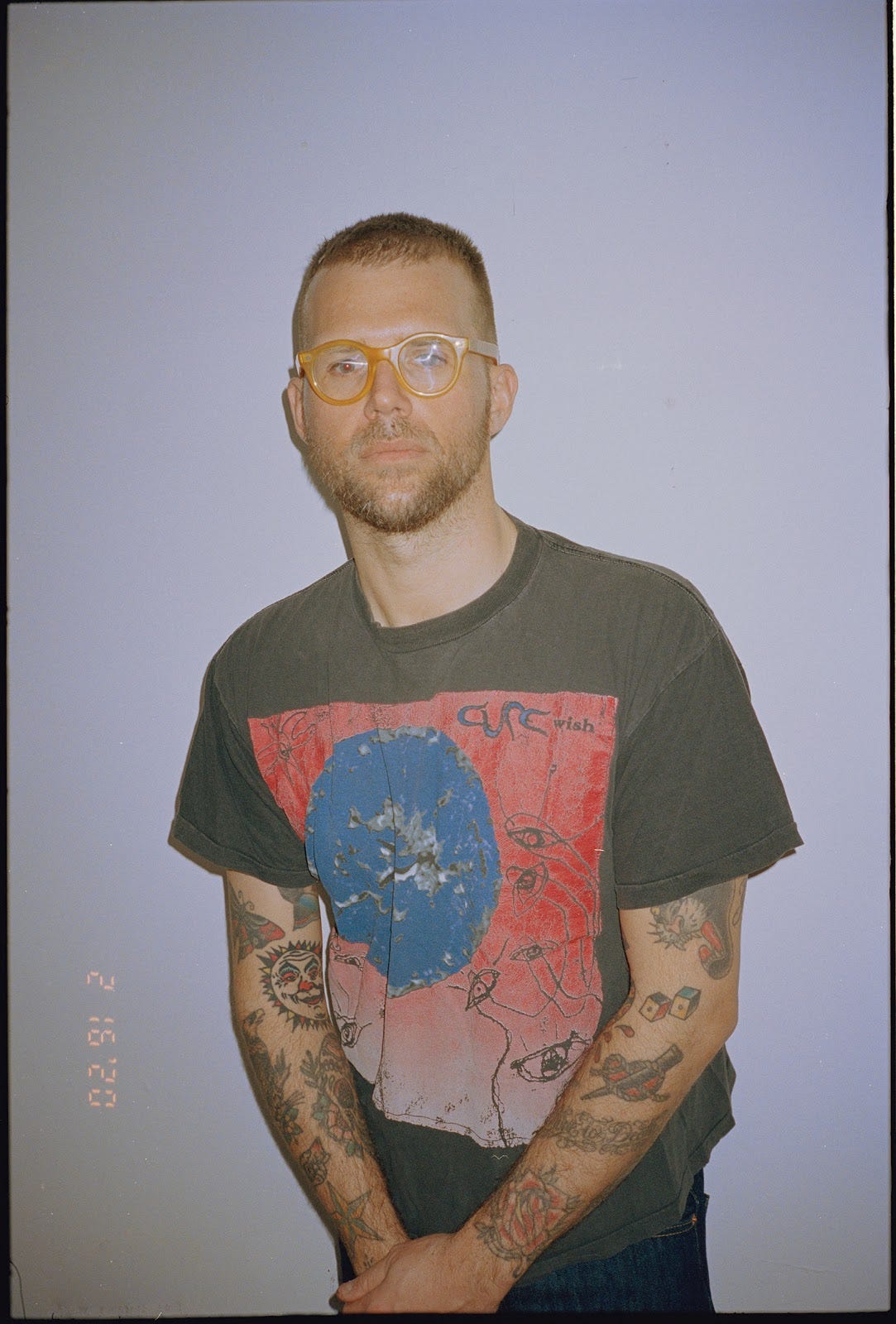 Tell us about yourself.
I am the co-founder of Public Announcement, a brand consultancy and media company based in New York City. On our homepage, we edit the web, and we also have a daily newsletter. I write a weekly advice column for The Strategist and contribute to GQ, W Magazine, and Architectural Digest. I also co-host a podcast called How Long Gone. 
Describe your media diet. 
Devour! I try to take in as much as possible. I fell in love with magazines as a teenager, and I still buy or subscribe to quite a few titles. The New Yorker, Vogue, New York Magazine, Town & Country, and GQ all get delivered to my mailbox. I buy countless other beefy fashion, music, and design titles from my local newsstand: Fantastic Man, Arena Homme+, Apartamento, Kennedy, Monocle, The Skirt Chronicles, Self Service, Popeye, System, Art Forum, Brick, the list is long. I click and surf all day, and my choices run the gamut from high to very low from Bloomberg to Page Six. The only thing I don't follow is sports. 
What's the last great book you read?
Boom: Mad Money, Mega Dealers, and the Rise of Contemporary Art by Michael Shnayerson was a wild ride. The author talked to all the big dog dealers: Larry Gagosian, David Zwirner, Arne and Marc Glimcher, and Iwan Wirth. The way these guys control careers and drive up value is fascinating. Not to mention the rivalries and the parties. A nice mix of glamour, art, money, and power. 
What are you reading now?
Another high low mix! Topeka School by Ben Lerner and Jessica Simpson's juicy memoir. I must exercise both sides of my brain!
What's your reading strategy when you pick up a print copy of your favorite publication?
I start at the front and go forth. I love seeing the front of book advertisements and what brands are spending big bucks, who is shooting, and who is starring. Then I read the stories that interest me. 
Who should everyone be reading that they're not?
Rachel Seville Tashjian's writing for GQ. It's informative, poetic, and unhinged—a pleasure to read. No one covers culture in a more literate and exciting way than Naomi Fry at The New Yorker. Joe Coscarelli's music coverage at The New York Times. Jack Wagner, Kaitlin Phillips, Ryley Walker, and Hari Nef on Twitter for laughs.
What is the best non-famous app you love on your phone? 
See Saw is an incredible (free) app for visiting galleries in New York, Los Angeles, Berlin, London, and Paris. It has everything organized by neighborhood, allowing you to create maps easily.
Plane or train?
I love airports. JFK and CDG are incredible for people watching, which I find meditative and inspiring. But, every man has their limit. Once I have had enough of people in pajama pants and flip flops, I retire to the lounge for a bad coffee and throttled wifi. 
What is one place everyone should visit? 
La Colombe d'Or in Saint-Paul de Vence. Sit outside for dinner, but roam the property, and you will notice a Picasso in one corner and a Matisse in the other. The famous Alexander Calder mobile by the pool is breathtaking. 
Tell us the story of a rabbit hole you fell deep into. 
The story of Tommy Keene, a cult favorite power-pop musician who put out a few great albums on Geffen Records in the 1980s and collaborated with Robert Pollard from Guided by Voices and The Goo Goo Dolls. He died in 2017. "Based On Happy Times" is his best work, give it a spin. 
Thanks for reading,
Noah (NRB) & Colin (CJN) & Chris (CB)
---
Why is this interesting? is a daily email from Noah Brier & Colin Nagy (and friends!) about interesting things. If you've enjoyed this edition, please consider forwarding it to a friend. If you're reading it for the first time, consider subscribing (it's free!).