Discover more from Why is this interesting?
A daily newsletter for the intellectually omnivorous, from Noah Brier & Colin Nagy.
Over 21,000 subscribers
Why is this interesting? - The Saudi Arabia Edition
On tourism, the hajj season, and domestic travel
Ahmed Al Omran (AAO) is a reporter for the Financial Times covering Saudi Arabia. He previously worked with the Wall Street Journal and NPR. He writes the excellent Substack Newsletter "Riyadh Bureau," which presents a deeper dive into modern Saudi Arabia. This piece is an excerpt that originally ran there. Follow him on Twitter @ahmed -Colin (CJN)  
Ahmed here. As part of "Vision 2030," Saudi Arabia aims to increase the number of foreign umrah pilgrims to 30 million over the next ten years. That's why the decision about the fate of this year's hajj season amid the coronavirus pandemic has been particularly difficult, coming months after authorities suspended umrah—also known as the "lesser pilgrimage" that can be performed year-round—in late February.
After a long wait, the government finally announced last week that the hajj pilgrimage won't be canceled, but instead will be limited to a small number. Hajj Minister Mohammed Benten said authorities have yet to make a call on the exact figure, but it could be around 1,000: a tiny fraction of the nearly 2.5 million people who performed it last year.
"We do not expect tens of thousands or hundreds of thousands," he said during a press conference along with the health minister Tawfik al-Rabiah. The criteria of who would be selected to perform hajj are still being finalized, but Benten said priority would be given to members of foreign diplomatic missions in the kingdom and first responders from healthcare workers and security forces.
Rabiah said the pilgrimage would only be open to Saudi-based people under 65 years of age and without any pre-existing chronic health conditions. They would be tested for coronavirus before arriving in Mecca and later required to quarantine at home for two weeks, he added.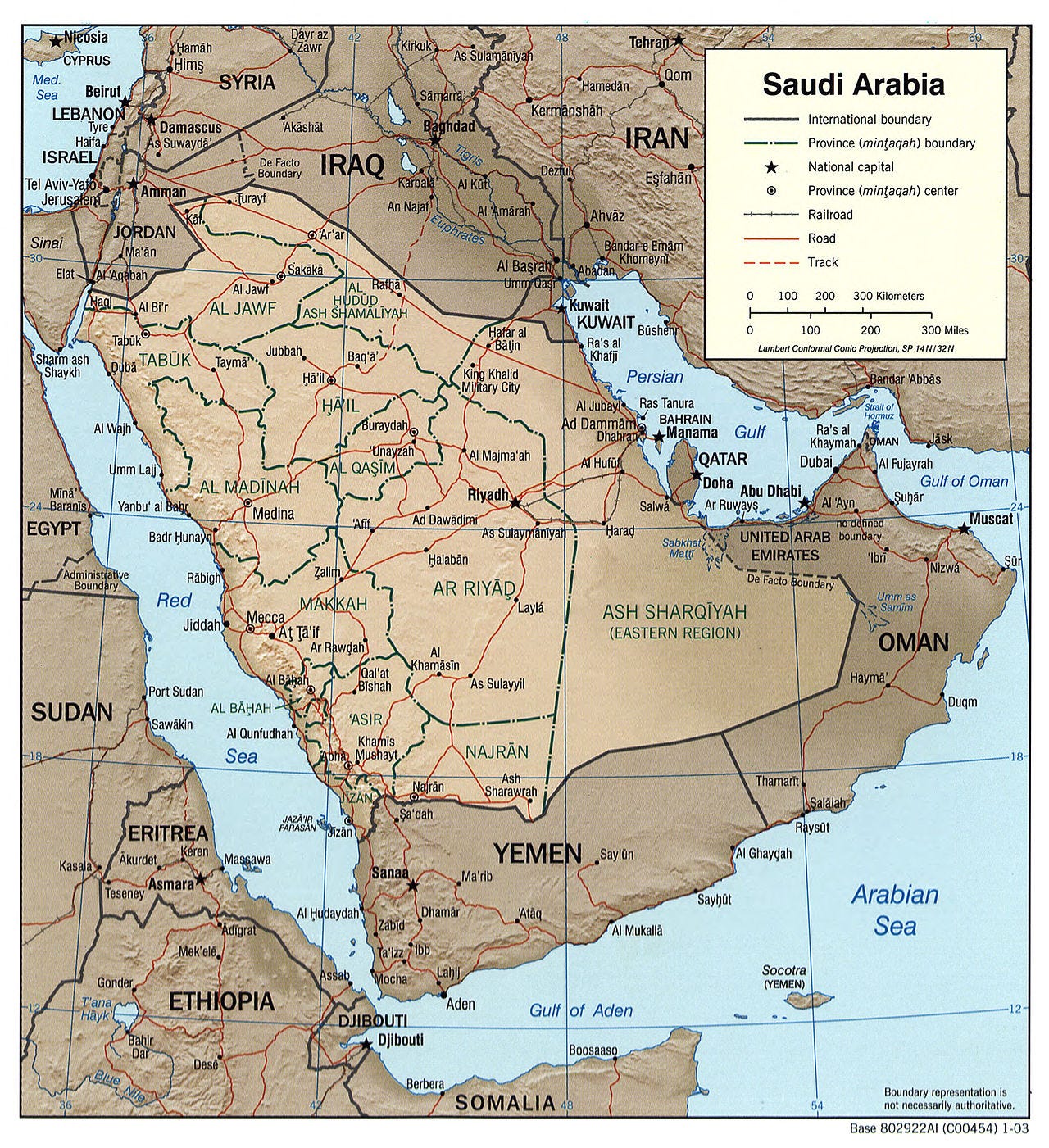 Why is this interesting?
For many years, Saudi Arabia has rejected the term "religious tourism." Prince Sultan bin Salman, the king's son who has served as tourism commissioner for nearly two decades, told the United Nations in 2010: "The kingdom…does not consider hajj and umrah as tourist activities, it has always sought to separate them totally, and it is not allowed to use the term religious tourism when it comes to recording and publishing tourism data…"
The kingdom takes great pride in hosting the pilgrimage—the monarch's official title is "Custodian of the Two Holy Mosques"—and views its success in organizing the ritual as integral to its claim of leadership in the Islamic world.
However, the aversion to that term has dissipated in recent years as the government identified tourism, including the religious variety, as a main pillar of its strategy to diversify the economy under an ambitious reform program led by Prince Mohammed bin Salman, a younger half-brother of Prince Sultan, who was promoted to heir apparent in 2017.
While Saudi Arabia fully reopened on June 21 after months of lockdowns and strict curfews, international travel is still banned. The number of coronavirus infections and deaths in the kingdom continues to rise, with more than 186,000 confirmed cases and 1,600 fatalities so far, but the government appears keen to restart the economy because the current indicators are bleak.
The International Monetary Fund said the kingdom's economy will shrink by 6.8% this year. That's a much sharper fall than the 2.3% contraction estimated in April. Government data shows that GDP shrunk by 1% in the first quarter and central bank governor Ahmed al-Kholifey said the second quarter "certainly won't be any better," but he added they are less pessimistic than the IMF.
The pessimism is probably warranted considering the tough austerity measures taken by the government to cope with the impact from low oil prices and the coronavirus pandemic. The decision to increase value-added tax from 5% to 15% is particularly notable. Local consumer spending was down 34.6% in April compared with the same month last year. For comparison, many other countries have cut or deferred VAT as part of their coronavirus stimulus packages.
Despite the economic crunch and cuts to spending, the government has insisted that its tourism strategy remains on track and projects backed by the sovereign wealth fund are moving ahead. Construction is said to continue at the Red Sea Project and Qiddiya, while the ultra-luxurious resort Amaala unveiled its airport design by Foster + Partners.
The Ministry of Tourism has launched a tourism development fund with an initial $4 billion investment and announced a summer program to encourage local tourists to visit ten destinations around the country.
"When we polled people on whether or not they wanted to leave the kingdom for the summer, 81% replied in the negative, despite the fact that about 63% of them wanted to go out and have fun," said Fahad Hamidaddin, a senior official at the ministry. The same survey suggests that 85% are still planning to take a break of around ten days this year and 78% are curious about exploring their own country.
Tourism officials seem to hope that at least some people want to breathe after the virus kept them inside for months, but it is hard to see how many of them would be able to overcome the combined economic and health anxiety to enjoy a holiday for now. (AAO)
Photo of the Day:
F1 starts up again this weekend in Austria (previous F1 WITIS: 1, 2, and 3). Albert Fabrega is probably my favorite F1 Twitter follow. He breaks down photos of the tiny changes teams make on the car week-to-week. Here's how he described the photo below: "New front wing top flaps for Renault to improve outwash. 3rd.element connected to main plane. Interesting. New sideplate." (NRB)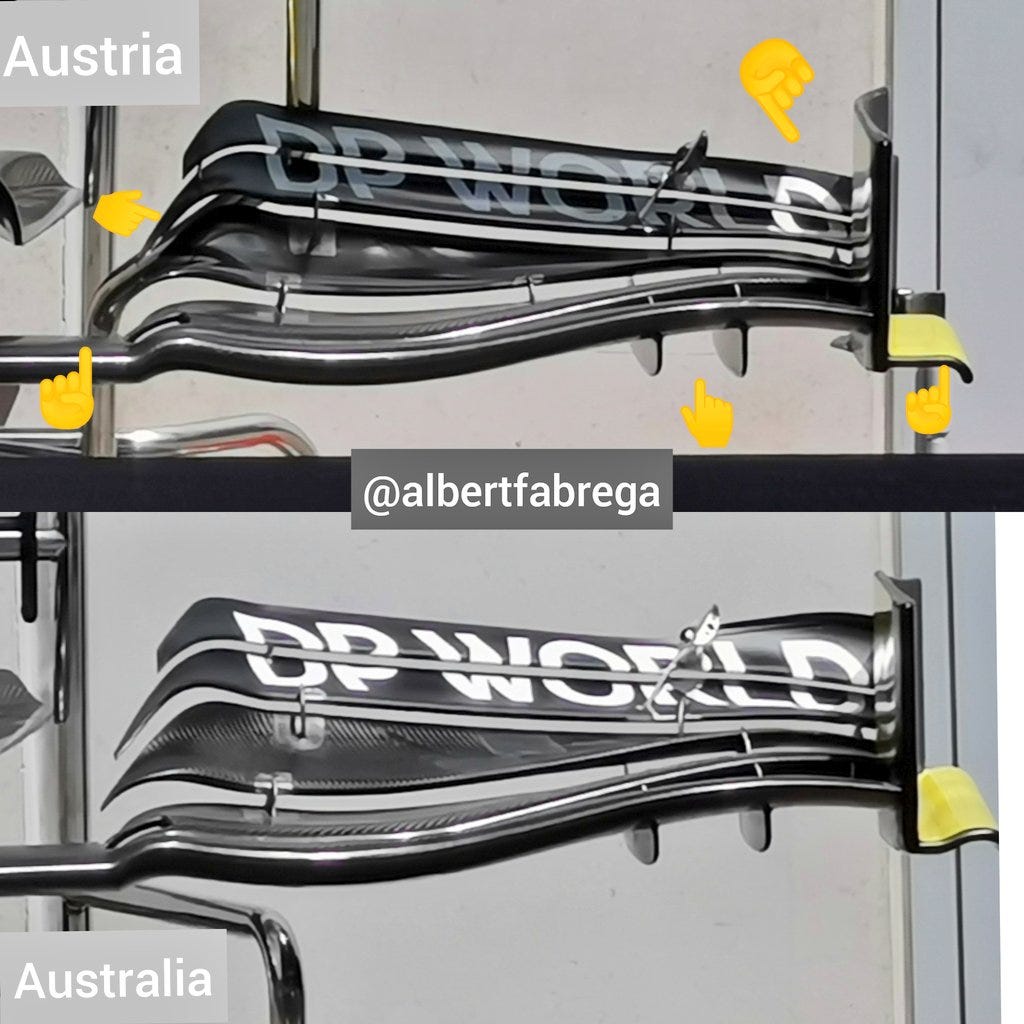 Quick Links:
Thanks for reading,
Noah (NRB) & Colin (CJN) & Ahmed (AAO)
—
Why is this interesting? is a daily email from Noah Brier & Colin Nagy (and friends!) about interesting things. If you've enjoyed this edition, please consider forwarding it to a friend. If you're reading it for the first time, consider subscribing (it's free!).