Discover more from Why is this interesting?
A daily newsletter for the intellectually omnivorous, from Noah Brier & Colin Nagy.
Over 21,000 subscribers
Why is this interesting? - The Vaporfly 4% Edition
On a brazen naming strategy, FOMO marketing, and the power of visibility
Reess Kennedy (RK) is a New York-based runner, product guy and thinker of things! He runs Surgostream—which creates digital products that help media sales teams grow revenue. 
Reess here. One of the most interesting product success stories in recent years fully revealed itself to me Sunday morning while I stood on a sidewalk in Brooklyn cheering for NYC Marathon runners.
Amazingly, like a uniform, everyone was wearing the same neon pink and green racing shoes: The Nike Vaporfly 4%.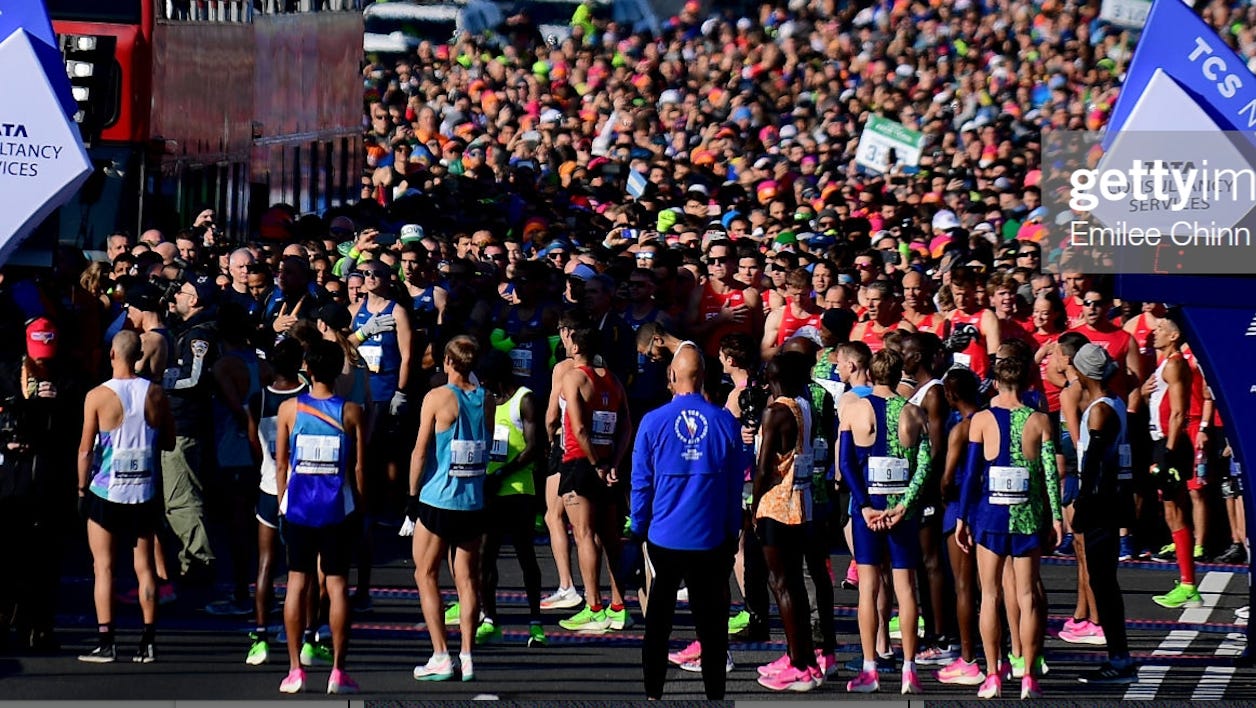 Okay, not everyone but I'd safely wager that 70% of the men and women running under 3:10 were wearing it. The primary discussion around this new, supposedly performance-enhancing, tool is around the ethical and regulatory concerns (and this debate is complicated and interesting), but Sunday all I was thinking was, "Why and how did Nike win so hard here?! They've gobbled up significant market share and achieved one of the most successful product adoption feats in the history of footwear—possibly in the history of product adoption!—and, at $250, they've also set a new off-the-chart, 'luxury' price point for racing shoes in the process!" 
Why is this interesting? 
Many sources count Eliud Kipchoge's attempt, and eventual success at breaking two hours in the marathon as the catalyst for the spread of the Vaporfly. I think the far more powerful demand ignitor was actually the brazen insertion of a precise performance gain right into the name of the actual product: The Vaporfly 4%.[1] 
All other training and racing shoes until now have painted hopeful but amorphous pictures: "Adidas Ultraboost" or "Asics Dynaflyte" or even, for decades, Nike's own "Air Zoom" models. For the first time in history, a shoe company is making a clear ROI claim to buyers. This is the real reason they've sold so many.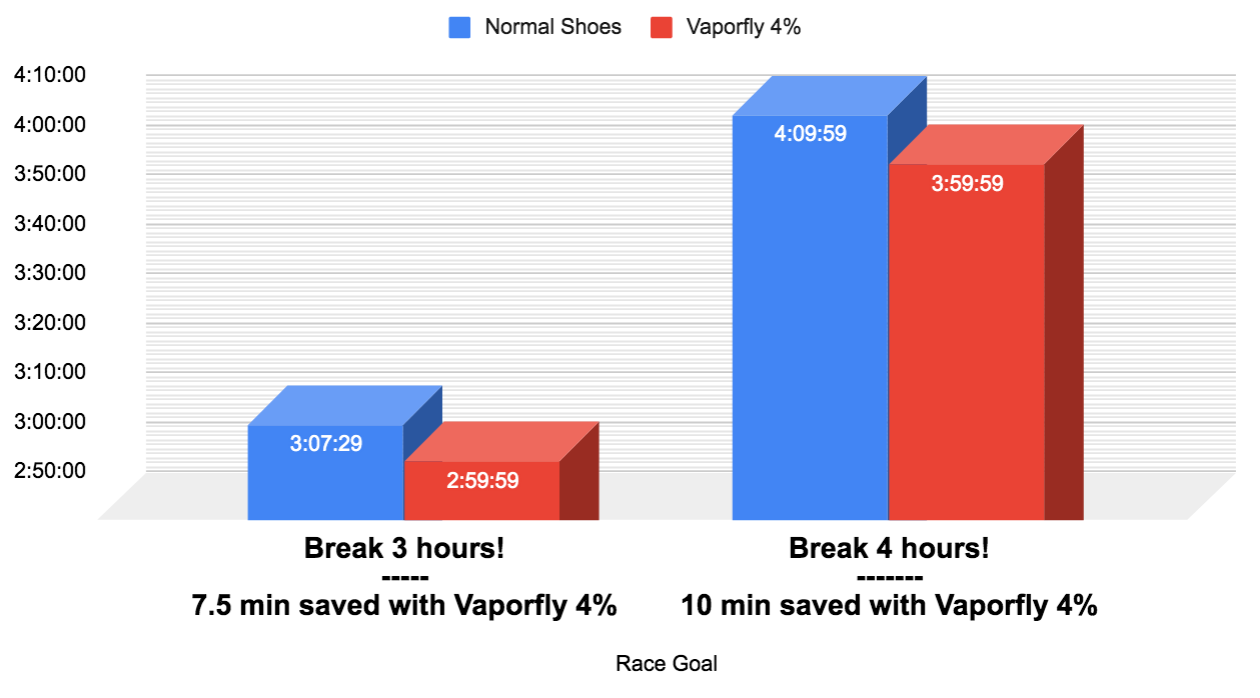 Many runners really struggle over many marathon attempts to break three hours—often, tragically, missing it by only a few minutes on each attempt. A 4% improvement for these folks hovering around three hours would mean about a seven-minute gain! If you're on the edge of a lifetime goal is it worth it to pay $250 to achieve it? Yeah, probably. 
But it's not positive claims alone that account for the sea of pink. Another reason I witnessed a sea of Vaporflys this weekend: Nike managed to quickly move the shoe from a 2017 experimental prototype reserved for only the ultra-elite to something available and beneficial to all. At this next stage, your mentality changes. Rather than being about the advantage you gain, it's about what you might lose to those around you if you don't pony up. As powerful as the gain might be, study after study has shown loss aversion to be an even more powerful force than gains.
Of course, in order for that kind of FOMO marketing to work you have to be aware of what other people are doing. And I was reminded Sunday that this sort of approach is way easier to achieve for a brand selling physical tools to consumers than with the sale and adoption of digital tools to or inside a business. In the digital world, some people and companies might be open about the tools they use and share them in public forums or agree to endorse with testimonials, but many more hide them away to protect what they perceive to be their competitive advantage.[2] 
On Sunday, no one could hide their tools and it was openly clear that there is a new normal: The Nike Vaporfly 4%. (RK)
Recommendation of the Day: I recently wrote a Skift column on what high-end hospitality can learn from the Argentine chef Francis Mallmann. He's a master of the open air, beautifully crafted fire, and one of the world authorities on grilling. This book, On Fire, outlines not only techniques and tactics, but is also a beautiful treatise on a life well lived. According to Mallmann, "life's richest moments occur at the intersection of home, travel, love, taste and wilderness, even at the edge of uncertainty." (CJN)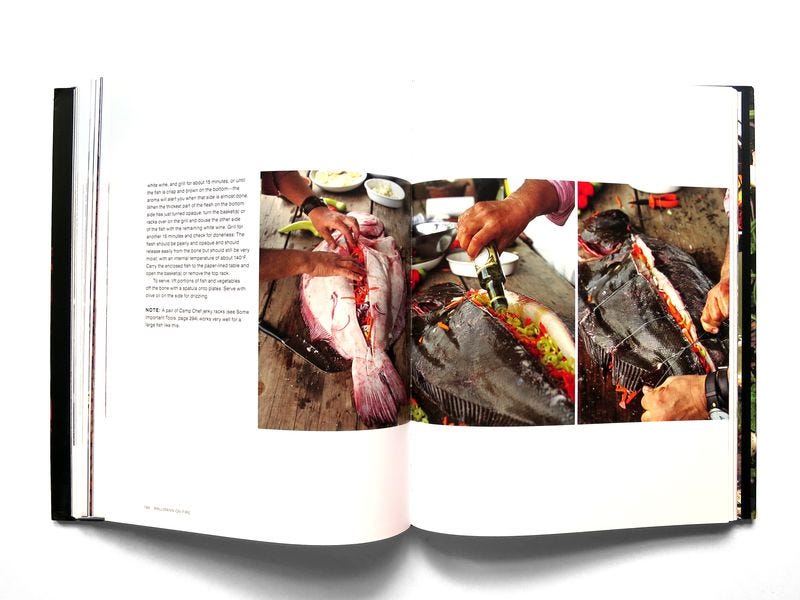 Quick Links:
Thanks for reading,
Noah (NRB) & Colin (CJN) & Reess (RK)
---
Why is this interesting? is a daily email from Noah Brier & Colin Nagy (and friends!) about interesting things. If you've enjoyed this edition, please consider forwarding it to a friend. If you're reading it for the first time, consider subscribing (it's free!).
---
Footnotes: 
The follow-up model I saw in the race is called the Vaporfly NEXT%. Also: Wonder how rigorous your R&D has to be before Nike could legally add a "percentage improvement" to a product name. This seems like either a legal victory or a validation of product quality. I couldn't find any coverage of this. WIll Adidas, Brooks, and New Balance start to make ROI claims in the model names for their upcoming racing shoes? Also, kind of funny but in what seems like a sea of software solutions that are sometimes difficult to differentiate could there be lessons for product naming here like, "Zoom To-Do App 4%"? 

The Marathon is such a mental challenge! If you just ran a test with a sufficiently large group of people of equal fitness and they were all given the same shoes but 50% of the people were told their shoes would allow them to run 4% faster, I'd be willing to bet lots of money this group would absolutely run faster on race day.